Meet Our Team at Seaford Smiles
Meet our friendly, caring team in Seaford.
Dr Victor Oh, BDSc (Melbourne), FICCDE (GP Ortho)
Always working hard to refine and advance my knowledge and expertise to provide the best and highest quality dentistry to my patients.
Dr Oh is experienced in all aspects of general, restorative and cosmetic dentistry. Every year, he undertakes significant courses across the globe including the UK and USA. A University of Melbourne graduate, Dr Oh has worked in Tasmania and Victoria in both public and private practices for several years. Dr Oh is an active member of Australian Dental Association (ADA) and registered with APHRA. Along with transforming smiles, Dr Oh enjoys exploring the next café or restaurant on his list, skiing, travelling and jogging. He has been supporting charitable organisations such as World Vision® for decades and has also volunteered his dental services for the under privileged in developing nations.

Dr Nadia Hamilton, BDS
Originally from sunny Cairns,  Dr 
Nadia
 Hamilton is experienced in all aspects of general dentistry and aims to provide these services with care and understanding that can help to put all patients at ease.
Dr 
Nadia
 constantly seeks to expand her expertise in dentistry by attending conferences and advanced courses to stay up-to-date with the latest research in order to provide her patients with the highest level of dental care possible.
When not at the clinic, 
Nadia
 likes to explore her artistic side and enjoys drawing.

Dr Raymond Luc, BSc (Hons), DDS (Melbourne)
Dr Raymond graduated with a Bachelor of Science (Hons) and Doctor of Dental Surgery from the University of Melbourne and has spent the first years of his career serving patients in rural Victoria. Ray aims to provide gentle compassionate care to all his patients, knowing often the anxiety that dentistry can bring about. He hopes to listen to your concerns and work together with you to achieve your goals. Although Raymond is interested in all aspects of dentistry, he is keenly interested in aesthetic and restorative dentistry and is pursuing a post graduate diploma to further his knowledge.
Beyond dentistry, Ray enjoys a good book, dabbles in baking and finding the next great TV show to watch

Dr Janis Lin, BDS
Dr Janis Lin completed her Bachelor of Dental Surgery degree at the University of Adelaide and has worked in country Queensland in both public and private practice for several years before moving to Melbourne.
She is experienced in all fields of general dentistry and always ensures her patients are taken care of in a gentle and comfortable manner. Born in Taiwan and grown up in New Zealand, Janis can speak both English and Mandarin fluently, which makes it easy for patients to understand every step of their dental treatment.
She regularly attends dental courses to update her skills and knowledge, so that she can provide the best quality care possible for her patients. She has a friendly and relaxed chair side manner, and works to create a positive experience for every dental visit.
She is a member of the Australian Dental Association.

Dr Poli Gunaridis, BDSc
Poli is a highly experienced dental surgeon who works exclusively in the field of dental implants. Having carried out highly advanced implant and regenerative surgeries numbering in the thousands, he works with a level of comfort and predictability not commonly achieved. Poli's focus is on quality and his passion is for high end reconstructive work. Poli takes pride in the accuracy and success of his work and the outcomes that he achieves routinely for his patients.
Poli offers a range of procedures including guided bone regeneration (GBR), sinus floor elevation procedures, soft tissue grafting and full arch rehabilitations.
Poli also lectures both locally and internationally on the topics of implant and graft procedures and regularly provides courses and mentoring for dentists.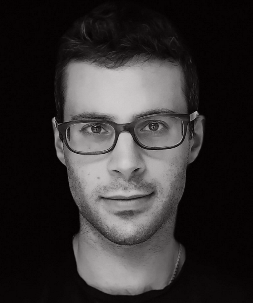 We're here to help.
The Seaford Smiles team is friendly, highly trained and experienced dental professionals. We are committed to ensuring that you receive the most appropriate dental healthcare to get the results you want.
Your health and safety are our highest priorities. Our staff are trained in stringent hygiene and safety policies, and our infection control levels adhere to standards set by the Australian Dental Association. Our friendly staff will ensure that you have a stress free and comfortable experience. They will also help you understand your treatment and answer any questions you may have. Contact us to book your next appointment. We look forward to caring for you soon! CONTACT US


Seaford Smiles | (03) 9776 8299