Invisalign at Seaford Smiles Dental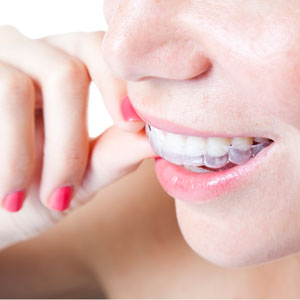 – Do you want to straighten your smile and give yourself more confidence?
– Have you wanted to straighten your smile but didn't want to wear braces?
– Do you want a solution which is comfortable and virtually visible?
Introducing Invisalign at Seaford Smiles –
the invisible way to straighten your teeth!

How does Invisalign work?
We actually start by visualizing and designing how we want your smile to change.
Using advanced computer modelling, we plan the precise tooth movements that it's going to take to get there. We then use 3d technology to make a custom series of aligners. Each one is custom made and 3d printed. With each passing step we can gradually and predictably reach your ideal smile.
Can Invisalign improve my smile?

Do you have crowded teeth? Gappy teeth? An irregular bite?
Chances are that we can help you with Invisalign. Invisalign is a proven technology which can improve your smile without traditional "train track" braces. But it's not for everyone – certain teeth are difficult to move. It is also important that any dental decay or gum problems are addressed.
Come visit us at Seaford Smiles, we first listen to you and discuss how we can help you with your teeth. Using our state of the art equipment, we can obtain a 3D scan of your teeth so that we can design and envisage your ideal smile.
Why choose us for clear aligner treatment?
Contemporary technology
Comfortable experience
Convenience – Ample parking outside our building. Payment plans to help you achieve your smile for less
Ready to get started on the road to a beautiful smile?
Contact us today to get started with your Invisalign treatments
CONTACT US